How to Start a New Business in Michigan
Michigan has the 4th lowest cost of living and reigniting itself as innovation hub, especially in Mobility. So, here's how to start a new business in Michigan and join in on the revival of innovation in Michigan.
The Mitten State. A place where people forget there's an upper peninsula all the time and a place that has an interesting reputation across the United States. Yes, Michigan is home to the largest municipal bankruptcy filing in the history of the United States and a lot of people think Michigan is just like the movie 8 Mile.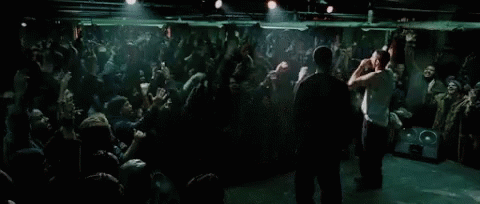 However, those are minor things compared to what the state of Michigan is truly all about. Michigan is home to some of the best beaches in the world, to a high quality of life that comes with a low cost of living, and the future of mobility across the globe.

That's why in this post, I'm going cover how to start a new business in Michigan.

Why start a business in Michigan?

Let's start with why you should start a business in Michigan as an entire state. Now, yes, I am entirely biased as I lived in Michigan for the majority of my life besides these past 2 years. However, I've seen both sides of the state when it comes to their entrepreneurial ecosystems. I'm sorry Upper Penisula, I'm going to forget about you like most of the world does in this video. I know, it's unforgivable as someone who calls Michigan home. I know you have some cool things going on like some cool space startups, but you're not included in this video.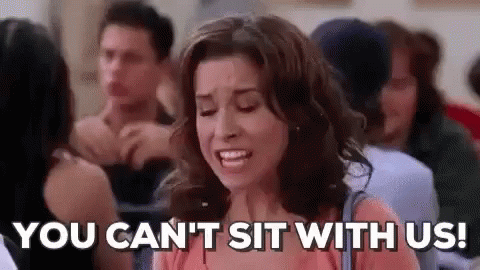 To start, we're going to talk about each side of the state individually, so here's just some higher level reasons on why you should start a business in Michigan. We'll cover the how when we dive into each side of the state of Michigan.

The first reason you should start a business in Michigan is quality of life. Yes, the winters can be rough. No doubt about it and the roads are pretty bad. Michigan definitely isn't perfect.

However, Michigan has 3,200 miles of coastline which is only second to Alaska which is kind of unfair given that Alaska is like an entire country by itself. If you're someone that loves the beach and being on the water, Michigan has so many opportunities for that. It is the Great Lakes state.

The other part of the natural beauty of Michigan is that there's really no major weather events. Very rarely do you get a serious tornado, there's no earthquakes, and there's no hurricanes. Again, yes, you do get a blizzard here and there but that seems like nothing compared to some of the other options.

The last part of the quality of life in Michigan that I want to bring up is that it's a great sports state. If you're someone that has grown up with sports their entire life, Michigan is hard to beat. It has a team for all 4 major sports and all 4 of those major teams are typically in contention at least once a decade. Yes, they've sucked the past decade and the Lions are the Lions, but overall, it's a big time sports state.

The second reason you should start a business in Michigan is its cost of living.

According to to the Michigan Economic Development Corporation, or the MEDC, Michigan is the 4th most affordable state in the United States. For comparison, living in San Francisco is 62% more expensive than living in Michigan. Sure, there are definitely some benefits to living in California, but 62% more? Debatable.

This low cost of living in Michigan makes starting a business a little cheaper compared to other places and can be a great incentive if you are trying to recruit talent to Michigan. A low cost of living paired with the quality of life we talked about earlier ain't too shabby of a pitch.

Speaking of talent, the third reason you should consider starting a business in Michigan is talent.

The state of Michigan is home to over 100 higher education institutions. 2 of them being Big Ten schools: the University of Michigan and Michigan State University which are just an hour away from one another.

These institutions produce a lot of great talent, especially if you need talent for managing a supply chain. Michigan State University is the number one school for supply chain management. If you've been living under a rock and haven't noticed, supply chains are pretty important and if you have any type of physical good associated with your business, it's probably not a bad idea to have the number one supply chain management school in your backyard.

Enough of why you should consider starting a business in Michigan, let's dive into where and how you can get help to start a business in Michigan starting on the east side of the state!


How to start a business in East Michigan

There's a lot to be excited about in East Michigan. According to the venture capital firm out of Chicago, M25, Detroit has been ranked the 7th best startup city in the Midwest and Ann Arbor has been ranked the 8th best startup city in the Midwest.

If you're unaware of Michigan geography, Detroit and Ann Arbor are only 45 minutes away from one another. If you lump them together, that's a really great startup ecosystem and these ecosystems do work together at times because of the geographic nearness.

There's also a lot of momentum picking up in Detroit. Ford Motor Company is currently renovating Michigan Central Station which was a train station and now will house a lot of Mobility innovation. The future of Ford Motor Company will be housed there and they're renovating a lot of the neighborhoods around it so it's a bustling and innovative community.

If you want to be part of the future of mobility, there's probably no place better than what Detroit can offer, especially when the renovation of Michigan Central Station is complete in 2023.

If you're starting a business outside of mobility, there's still plenty of resources for you.

The first place to check out would be Bamboo Detroit. Bamboo Detroit has two locations - one in Downtown Detroit and a newer location in Royal Oak, a suburb of Detroit.

Bamboo Detroit is a coworking space, but has become a great hub for entrepreneurs, creators, and innovators in the Motor City. They hold monthly happy hour events so you can connect with the entrepreneurial community, have pitch events so you can attract investors and supporters, and other opportunities like a B2B SaaS meetup so you can meet other founders going through similar problems.

The other place to check out for support in starting a business in Detroit is TechTown Detroit. They have a really wonderful coworking space in Detroit and have a whole slew of programming they offer. They have so much programming I can't even tell you everything that is happening. They're a great free resource for all sorts of businesses. In particular, if you have a retail business or a tech business, you should definitely check out TechTown Detroit.

The last thing I want to mention about starting a business in Detroit is that it's not a coincidence that Techstars left Detroit for a bit and is now back. It's because the startup ecosystem in Detroit is really developing quickly and the resources that Detroit can offer to startups keeps increasing dramatically.

If an organization like Techstars takes Detroit seriously as a startup ecosystem, you should too.


How to start a business in West Michigan

Let's switch to the other side of the state: West Michigan.

West Michigan is a lot different than East Michigan. It's culturally a lot different and the entrepreneurial ecosystem is a lot different too.

The beaches in West Michigan are second to none though. From Saugatuck to Grand Haven, it's really hard to beat summers in West Michigan. The beaches on Lake Michigan are some of the best beaches in the world. It's a big quality of life factor.

When it comes to starting a business in West Michigan though, I would say there's two places that are pretty great to work with: Surge or Lakeshore Advantage in Holland, Michigan and Spring GR in Grand Rapids, Michigan.

Let's start with talking about Surge and Lakeshore Advantage. Lakeshore Advantage has a lot of economic development work happening and Surge is the early stage entrepreneurship arm of the organization. They recently started a co-working space right in Downtown Holland which is awesome.

Surge has done a really great job of building the community in Holland and they're continuing to grow. With COVID entering this endemic era, that should really help Holland grow into an interesting entrepreneurial ecosystem.

If you don't know anything about Holland, it's a small, touristy town that is globally known for Tulip Time. It's becoming quite the innovative town though.

The sidewalks are heated so even if there's a blizzard, you can still walk downtown without having to worry about snow or ice and they recently approved installing fiber internet throughout the city. That means you'll have speedy internet access no matter where you are in Holland.

Holland is also conveniently located 2 hours away from Chicago and 2.5 hours away from Detroit. Having both of those ecosystems a day trip away is pretty helpful.

You can have the small town, touristy feel in your everyday life and have access to the big cities when you need them.

With those perks and a good organization like Surge building the ecosystem, Holland is definitely a place to keep an eye on when it comes to the future of entrepreneurship.

The last organization I want to talk about in this video is Spring GR. Spring GR is located in Grand Rapids, MI which is about 30 minutes away from Holland. It's more inland.

Grand Rapids overall has been kind of stuck in neutral it seems like the past several years. According to M25, it's gone down from the 20th best startup city in the Midwest to now 23. It's not a drastic change, but I've always felt like Grand Rapids should be higher up on that list.

Spring GR could help that, but they're goal isn't to create the next big startups. It's to create more entrepreneurial opportunities, especially for those that are disadvantaged.

Spring GR has been running a 14 week accelerator for years now and it's hugely popular and successful. To date, they've had over 800 graduates, they've now launched a new program to help increase revenue by $250,000 for their most developed ventures, and they're launching a new food incubator.

Personally, I'm really curious about what impact Spring GR will have in the years to come in Grand Rapids as it's going to diversify the entrepreneurial ecosystem in Grand Rapids which is needed.

If you're looking to create a small business in West Michigan, I definitely recommend Spring GR.

Join the newsletter
Sign up to receive the latest updates in your inbox.